Date
2022 Event Description
2023 Dates TBC

Noosa Eat & Drink Festival 2023

Cancelled in 2022.

Noosa's famous food & wine festival including the iconic outdoor 'village' plus many restaurant, bar, brewery and outdoor events showcasing fantastic local cuisine and chefs from around the country 

21 May

Sounds on Noosa Foreshore – Noosa Busking Championships

A fantastic FREE outdoor live music festival held along the Noosa River Foreshore

28 May

Runaway Noosa Marathon 2022

Australia's newest destination running experience and weekend getaway to Noosa- includes 10km run, half & full marathons on a fast, flat and friendly course

21 – 31 July

Noosa Alive! 2022

NOOSA alive! is a 10-day festival of arts and culture, bringing exciting performers to venues around Noosa, with a program of events covering theatre, ballet, comedy, visual arts, and more.

24 July

Pomona King of the Mountain 2022

4.2km run up to the top of Mt Cooroora plus a bunch of other fun activities for the whole family

30 – 31 July

Noosa Enduro 2022

An exciting off-road cycling festival that features six events over two days, including a Kids Enduro event.  

14 August

Noosa Classic 2022

The Noosa Classic will surely be a bike ride to remember, but also a classic Australian cycling experience with a sensual feast of visual and gourmet delights. Ride distances include 160km, 120km and 65km.

 1 – 3 October

 The Great Noosa Trail Walk 2022

​The Great Noosa Trail Walk traverses the country towns of Cooroy, Kin Kin, Cooran and Pomona via a series of dedicated walking trails through farmlands, natural forests and spectacular lookouts of the hinterland through to the ocean.

1 – 9 October

Noosa Open Studios 2022

Noosa Open Studios Art Trail provides locals and visitors with the unique chance to visit over 100 artists in their private studios over 9 days in October, where they can learn about the artists' creative processes, view their work and even make a purchase.

26 – 30 October

Noosa Triathlon Multi Sports Festival 2022

The largest and most iconic triathlon in Australia and the biggest multi-sport festival in the southern hemisphere. With 11 events including runs, swims, kids events, triathlon (individual & teams), food, entertainment and the athletes village – all in one of the most picturesque beach locations.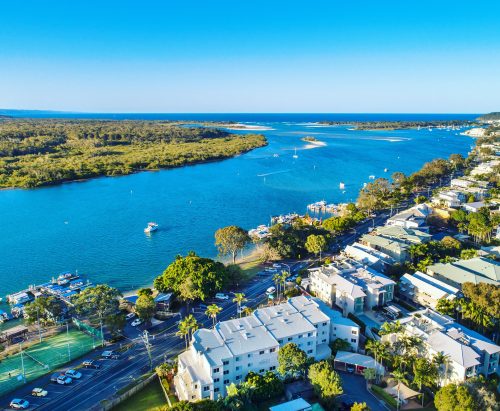 Regatta Noosa is located right on Noosaville's vibrant eat street – Gympie Terrace, where you'll find a fantastic array of restaurants, bars and boutique shops.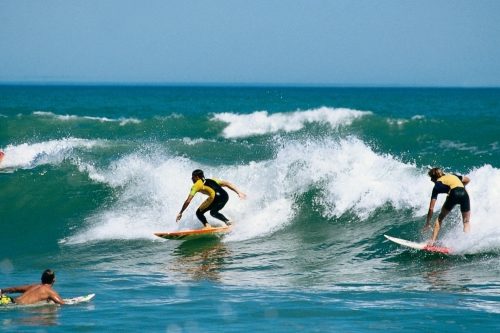 Regatta's Riverfront Apartments are located in the heart of Noosaville, making it a special and convenient location for your next holiday.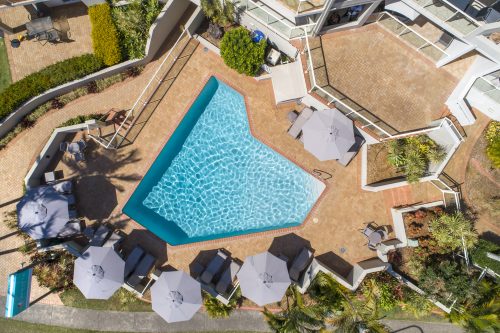 Regatta Noosa offers a range of facilities so you can relax in the comfort of your apartment and enjoy the on-site resort facilities